News & events
Latest news
SPRING 17: Registration now open
Read more
Latest news
FALL 17: Submit your abstract
Join us in Warsaw for the 2017 E-MRS Fall Meeting and Exhibition - a leading forum for scientists and engineers to exchange information and ideas at the forefront of materials research.
Read more
Awards
EU-40 Materials Prize
E-MRS strives to acknowledge outstanding contributors to the progress of materials research, and to recognize their exciting and profound accomplishments.
Read more
Latest news
Announcing npj 2D Materials and Applications
Aiming to create a top-tier interdisciplinary platform for scientists to share and promote 2D materials research and applications,
Read more
Latest news
SPRING 18: Call for symposium topics
The E-MRS is now seeking proposals for symposium topics for the Spring Meeting 2018 which will be held in Strasbourg (France), end of May - beginning of June.
Read more
Awards
November 17, 2016
IUMRS Global Leadership and Service Award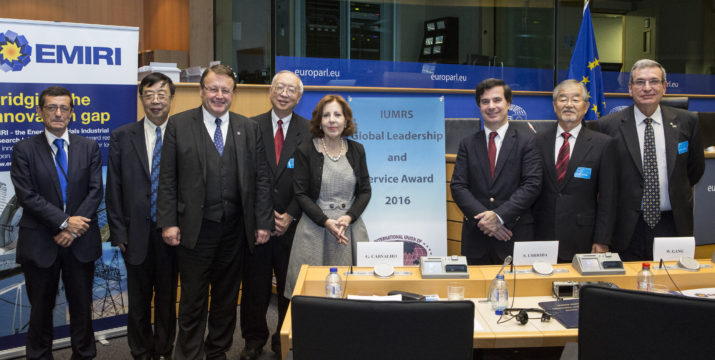 Read more