ICYRAM 2020: POSTPONED
September 18-20, 2020
!COVID-19!: due to the current situation, ICYRAM 2020 will be postponed. All new information on concerning venue, date and organisational issues will be available as soon as possible.
The International Conference of Young Researchers on Advanced Materials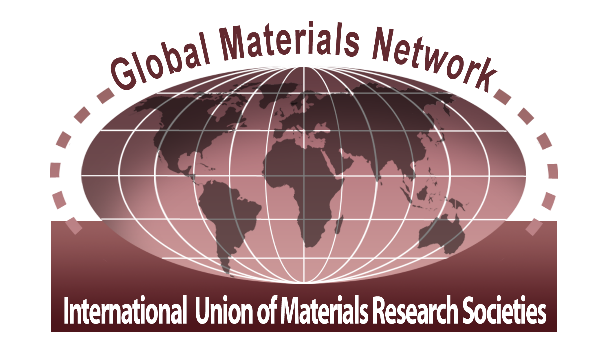 Friday Sept. 18th to Sunday noon Sept. 20th 2020
Warsaw University of Technology (WUT), Poland.
Download the announcement HERE.
This Conference will be organised for the first time in the Center of Europe.
I. Short history about the ICYRAM conferences
ICYRAM is the most recent of the 4 International Conferences launched by the International Union of Materials Research Societies (IUMRS). The first was organised in Singapore (2012), followed by China (2014), India (2016) and Australia (2018).
II. Main mission
1. The Concept
Therein concept is to offer to Young Researchers from all around the world, an unique opportunity to discuss, meet and create links leading to a Global Materials Network (GMN).
2. The Structure and Development
Not only do the participating Young Researchers must be aged <40 but also the key organisers of the various sessions be selected from all around the world by their colleagues. A limited number of Senior VIP's will discuss the latest developments in Materials Science & Technology.
This will be an unique opportunity for these young researchers to present their achievements in fields related to materials, to enhance through exchanges with other colleagues to extend their knowledge and to develop the GMN into a premier service and leading materials community for global sustainability for all citizens in all countries.
3. The Process and Discussion results
The ICYRAM conferences are currently held during even calendar years with pre-selected volunteering bodies. These conferences are unique, with very different programming. The priority is to allow ample time for interactions and group discussions with a clear end goal and objective in mind. Two examples: 1. Design and fabricate novel catalysts for the energy food sectors. 2. How to
teach middle school students about materials needs for the world ?
Each team will be asked to formulate a proposal to support its intellectual merit and broader impact. Funding support will then be sought to initiate and implement the ideas.
4. Communication infrastructure
Success in communication around the world is a priority to have a good impact from this effort. We are currently developing the GMN website to connect hub sites from around the world. We are looking for young researchers to participate and lead this virtual space communication, and hopefully with support from industries and private foundations.
To fulfill these objectives, a large spectrum of events are organised in 5 half day sessions:
Beside the possibility to present their own work by oral presentations, poster sessions
a competition (with prizes/diploma ) with 3 minute presentations followed by discussions
preparation of synthetic reports on selected topics, by mixing authors from very different origins. Suggestions are welcome.
Free discussions on scientific topics of interest
III. Topics for consideration
The detailed list of topics under consideration in Warsaw will be finalised after having collected propositions from Young Researchers, who can also propose to act as session chairs. The same model will be used for the selection of the list of thematic reports to be established.
IV. Addresses to send your suggestions, proposed activities, …
WARSAW:
STRASBOURG:
Organizers:
| | | |
| --- | --- | --- |
| |         |   |
|   |   |   |
| |   |   |
|   |   |   |
|   |   |   |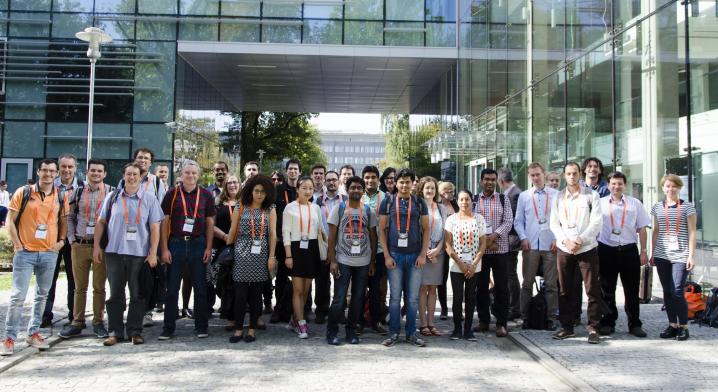 ---
Conference Chairpersons
Fusheng PAN
Chongqing University
National Engineering Research Center for Magnesium Alloys, Chongqing 400044, China
+86 23 65112635, 67300077
fspan@cqu.edu.cn
Peter WELLMANN
Friedrich-Alexander University of Erlangen-Nürnberg
Materials Department 6, Martensstr. 7, D-91058 Erlangen, Germany
+49 9131 8527635
peter.wellmann@fau.de
R.P.H. CHANG
Northwestern University
Materials Research Institute - 2220 Campus Drive - Evanston, IL 60208, USA
+1 847 491 3598
rphchang@gmail.com