FALL 18: Call for Topics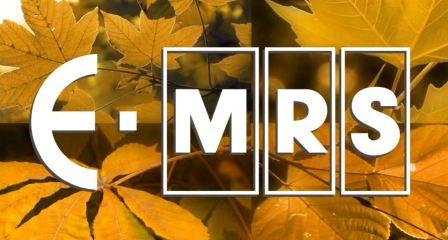 The E-MRS is now seeking proposals for Symposium topics for the Fall 2018 meeting which will be held in Warsaw, from September 17 to 20.
Deadline for reception of proposals: October 31, 2017.
Submit your proposal
We encourage submitting proposals. It is extremely important that many interesting topics are addressed, ranging from electronic nanomaterials to biomaterials for applications in Electronics, Energy saving and production and Health sectors. The symposium organizing committee should be preferentially an international one.
The main topics of Fall Meeting will be:
1. ELECTRONIC, PHOTONIC & OPTOELECTRONIC
2. CARBON AND MATERIALS FOR ENERGY
3. NANOMATERIALS & NANOELECTRONICS
4. SYNTHESIS & CHARACTERIZATION OF FUNCTIONAL MATERIALS
5. COMPOSITE & ORGANIC MATERIALS
6. BIOMATERIALS, SENSOR & SURFACES
7. SEMICONDUCTOR MATERIALS
8. METHODS AND PROPERTIES
9. MATERIALS SYNTHESIS AND FABRICATION
10. MODELING AND CHARACTERIZATIONS
11. MULTIFUNCTIONAL OXIDES
12. SOLAR CELLS
13. TRANSPARENT ELECTRONICS
Proposals should be sent within the October 31 to mycie@ifpan.edu.pl and to emrs@european-mrs.com 
---
Conference Chairpersons
Joerg K.N. LINDNER
University of Paderborn
Warburger Str. 100, A4.226, 33098 Paderborn, Germany
lindner@physik.upb.de
Małgorzata LEWANDOWSKA
Warsaw University of Technology
Faculty of Materials Science & Engineering, Poland
malew@inmat.pw.edu.pl
Valentin CRACIUN
National Institute for Lasers, Plasma and Radiation Physics
Atomistilor 409 P.O. Box MG-36 RO-077125 Magurele, Ilfov Romania
+40 21 457 4563
valentin.craciun@inflpr.ro