International School of Materials for Sustainable Development and Energy - ISMES X
July 3-8, 2023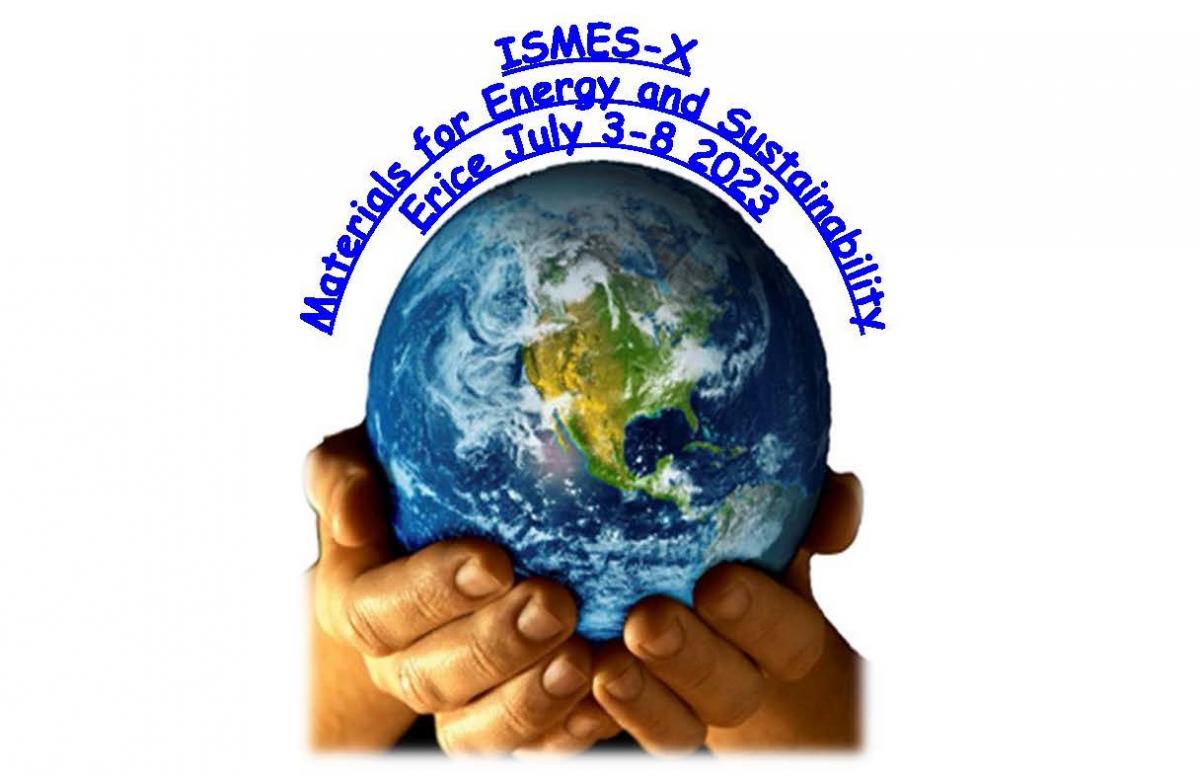 3rd Course "Materials for Energy and Sustainability - X"
Erice (Italy)
July 3 - 8, 2023
-- DOWNLOAD THE FLYER --

Scope of the School:
The aim of the School is to present the state-of-the-art and the future perspectives for materials applied to the generation and storage of renewable and sustainable energy. Lectures will be given by some of the most recognized academic and industrial experts, merging physics, chemistry and engineering knowledge in several fields. A general overview of the global energy landscape will be presented by discussing also conventional energy sources and next generation nuclear production. Topics of the school are: the global warming issue, conventional and sustainable technologies, solar energy conversion (PV and thermal), thermoelectric energy conversion, solar fuels, wind energy conversion, fuel cells, storage and vehicles. The School will be a great opportunity for students and postdoctoral fellows from around the world to meet with and learn from their peers, and established experts in a friendly atmosphere, reaping benefit in terms of enthusiasm, knowledge and new ideas and benefitting the future of mankind.
Directors of the Course:
David Cahen – Weizmann Inst. Israel
David Ginley - NREL, Colorado, USA
Ryan O'Hayre – CSM, Colorado, USA
Abdelilah Slaoui - CNRS HQ, Paris, France
Anke Weidenkaff – Fraunhofer IWKS, Hanau, Germany
Director of the School:
Antonio Terrasi - University of Catania, Italy
Supported by:
Italian Ministry of Education, University and Scientific Research
Sicilian Regional Government
Also supported by: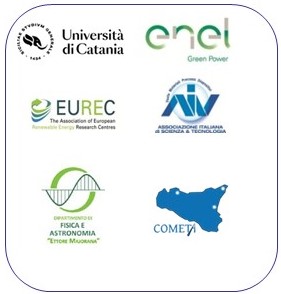 Venue:
information about the «Ettore Majorana» Foundation and Centre for Scientific Culture can be found on the WWW at the following address: http://www.ccsem.infn.it
General information:
A max. number of 70 students will be allowed. The registration fee is 800 €, plus 150 € per day for each accompanying person (if any). The fee includes lodging in double room, all (3 daily) meals, social events and transfer airport-Erice-airport (Palermo or Trapani). Arrival July 2th departure July 9th before 12 a.m.
All details can be found in the registration and travel form downloadable at the link:
WEBSITE: https://www.consorzio-cometa.it/?p=803
Alternatively, the forms can be requested from the scientific secretary: antonio.terrasi@ct.infn.it
How to apply:
Apply online by following the indications at
Send your CV and recommendation letter to antonio.terrasi@ct.infn.it
If selected, send registration & travel form to: antonio.terrasi@ct.infn.it apply for visa if necessary AND pay the registration fee (800 €) by credit card on site or in advance by bank transfer to:
Holder of Account: Ettore Majorana Foundation and Center for Scientific Culture (EMFCSC)
Beneficiary Bank: Unicredit Private Banking S.p.A.
Branch Name: 07858 – TRAPANI
Bank Address: Via Garibaldi 9 - 91100 Trapani, Italy
Bank Cohordinates IBAN : IT 47 I 02008 16407 000600000655
BIC SWIFT CODE : UNCRITMM
Motivation: ISMSDE, Terrasi 3rd Course
Deadline for registration and fee payment: June 15th, 2023
Phone numbers:
Antonio Terrasi:
+39 0953785431 (off.)
+39 3392821464 (mob.)
Local secretariat of the EMCSC: 0923 869133