FALL 22: Call for symposium topics
Due to Covid-19, both E-MRS Spring & Fall Meetings are postponed to 2021. Since the scientific program of the 2022 E-MRS Spring was almost finalized at that time, this means that E-MRS is now seeking symposium proposals for the Fall Meeting 2022.
Deadline for reception of proposals: July 15, 2021.
To submit your proposal, please download the application form available HERE
How to prepare your proposal? All the details available HERE
We encourage submitting proposals. It is extremely important that many interesting topics are addressed. They should cover applications in Information and Communication Technologies, Energy & Environment, Manufacturing and Health sectors, as well as address fundamental aspects of materials science. The symposium organizing committee should be preferentially an international one.
This year, we will also promote the organization of sector-focused plenaries at the beginning of the conference. The symposium organizers are encouraged to suggest speakers for their cluster.
The main topics of Fall Meeting will be: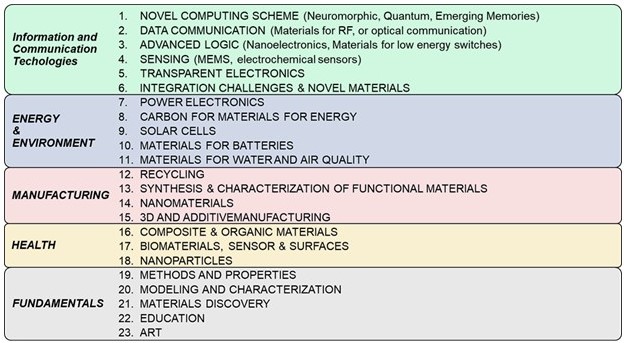 Proposals should be sent within the July 15, 2021 to mycie@ifpan.edu.pl and to emrs@european-mrs.com
---
Conference Chairpersons
Franck TESSIER
Institut des Sciences Chimiques de Rennes (UMR CNRS 6226) - Université de Rennes 1
Campus de Beaulieu 35042 Rennes cedex France
+33 2 23 23 62 56
Franck.Tessier@univ-rennes1.fr
Ian W BOYD
Chair of Materials & Director ETC - Brunel University London
Kingston Lane Uxbridge UB8 3PH U.K.
ian.boyd@brunel.ac.uk
Małgorzata LEWANDOWSKA
Warsaw University of Technology
Faculty of Materials Science & Engineering, Poland
malew@inmat.pw.edu.pl