preview all symposia
2019 Spring Meeting
The 2019 Spring Meeting of the European Materials Research Society (E-MRS) was held from May 27 to 31, 2019, in Nice, France (Congress & Exhibition Centre Acropolis). It was the 37th of the series started in 1983.
This event was organized in conjuction with the International Conference on Advanced Materials (ICAM) of the International Union of Materials Research Societies (IUMRS).
The scientific programme highlighted the latest advances in materials research at an international level, with a strong emphasis on interdisciplinary research in both fundamental and applied areas.
The technical program of the meeting included 28 symposia organized into 6 topical clusters:
Materials for Energy
Bio- and Soft Materials
Nano-functional Materials
2 Dimensional Materials
Materials, Electronics and Photonics
Modelling and Characterization
May 27-31, 2019
 Registration desk - opening hours
| | | | | | |
| --- | --- | --- | --- | --- | --- |
|   | Sunday |      | May 26 |      | 15:00 - 18:30 (reg. only) |
|   | Monday |   | May 27 |   | 07:30 - 18:00 |
|   | Tuesday |   | May 28 |   | 08:00 - 18:00 |
|   | Wednesday |   | May 29 |   | 08:00 - 18:00 |
|   | Thursday |   | May 30 |   | 08:00 - 18:00 |
|   | Friday |   | May 31 |   | 08:00 - 12:00 |
---
Conference Chairpersons
Anke WEIDENKAFF
Fraunhofer Materials Recycling and Resource Strategies IWKS
Brentanostraße 2a, 63755 Alzenau / Aschaffenburger Str. 121, 63457 Hanau, Germany
+49 6023 32039 844; +49 151 6134 6384
anke.weidenkaff@iwks.fraunhofer.de
Chinho PARK
Yeungnam University
School of Chemical Engineering, Korea
chpark@ynu.ac.kr
Fu-Sheng PAN
Chongqing University
National Engineering Research Centre for Magnesium Alloys, P.R. China
fspan@cqu.edu.cn
Motoko KOTANI
WPI - AIMR
Tohoku University Room 4C, AIMR Main Building Katahira Campus 2-1-1, Katahira, Aoba-ku Sendai 980-8577 Japan
m-kotani@m.tohoku.ac.jp
---
Documentation
POSTER - SP19
-
flyer_to_be_printed.pdf
434.11 Kb
CALL - SP19
-
call_emrs_sp_19.pdf
796.12 Kb
FULL PROG - SP19
-
full_program_-_sp19.pdf
5 MB
---
Partners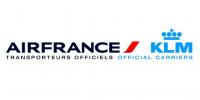 AIR FRANCE - KLM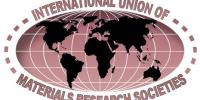 IUMRS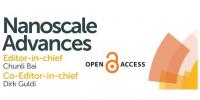 RSC Nanoscale Advances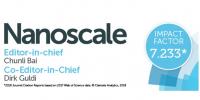 RSC Nanoscale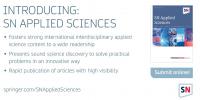 SN Applied Sciences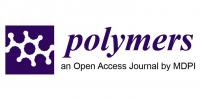 MDPI polymers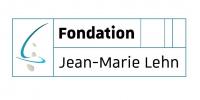 Fondation Jean-Marie Lehn