InnoMatNet
Granted Project:
Networking of materials laboratories and innovation
actors in various industrial sectors for product or process innovation -InnoMatNet

Coordinator: SPI, Portugal
Innomatnet runs from April 1, 2012 to September 30, 2014
Innomatnet is a project funded under the NMP (Nanosciences, nanotechnologies, materials and new production technologies) theme of the EC 7th Framework Programme.
Activities to be developed in the course of the project include:
The identification of key stakeholders in the area of materials research in Europe, and the gap between their needs and the existing offer of initiatives and tools that support their product or process innovation;
The development of best practice case studies of collaboration between materials researchers and industrial entrepreneurs, aiming at identifying best-performing business models to bring "communities" together;
The development of a website, to act as a networking platform for European materials researchers and industrial entrepreneurs, as well as other relevant actors;
The organization of networking and training events in different European countries with the purpose of joining all the right actors for new alliances; 
The organization of summer schools to educate interested students and train young researchers and engineers active in the field.
To achieve these goals the project has gathered organizations that will allow access to different actors in the innovation process.
Website: http://www.innomatnet.eu/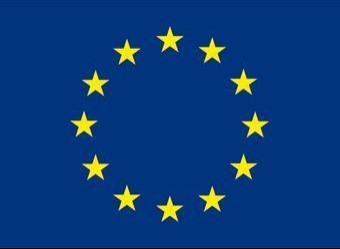 European Project FP7-NMP-2011-CSA-5
Project Nr 290583
Workshop "The future of architecture and building Materials"
September 25th, 2014
Design and Architecture Center, Oslo (Norway) from 09.30 to 16.30
Workshop "Train|Inspire|Exploit - Forging new alliances between designers in industry, material researchers and other innovation players"
September 17th, 2014
Design Terminal, Budapest (Hungary)
Download the preliminary programme here
InnoMatNet Workshop
(in the framework of the E-MRS 2014 Spring Meeting)
May 29th, 2014
Lille (France)
2nd InnoMatNet Summer School 
May 8th - 9th, 2014
Barcelona (Spain)
InnoMatnet competition on the use of Sustainable Materials in building industry
November 15th, 2013 - July 31st, 2014
6th InnoMatNet Workshop 
January 21st, 2014 
The Egg, Brussels (Belgium)
Workshop "Materials and Design-driven innovations for sustainable construction"
(In the framework of the PORTUGAL SB13 Conference)
October 31st, 2013 
Guimarães (Portugal)
First InnoMatNet Summer School
July 4th – 5th, 2013 
London (UK)
(In the framework of the New Designers – Part Two event)
Workshop "Pushing the Boundaries of Manufacturing with Innovative Design and Materials"
April 11th, 2013
Hannover (Germany)
(in the framework of the Hannover Messe 2013)
Conference "Eco-Innovation Empowering Entrepreneurship" 
December 11th, 2012 
Brussels Info Place (BIP) 
Workshop on Materials and Innovation "Crossroads of Future Challenges" 
September 18th, 2012
Warsaw University of Technology (9:00 AM to 5:00 PM)
(in the frame of the E-MRS Fall Meeting)