Awards
June 20, 2018
Quinquennial ANNIVERSARY AWARD - Thomas W. Ebbesen
Recipient 2018: Professor Thomas W. Ebbesen, University of Strasbourg.
Read more
SPRING 18: EU-40 Materials Prize
E-MRS strives to acknowledge outstanding contributors to the progress of materials research, and to recognize their exciting and profound accomplishments.
Read more
Anniversary award
The E-MRS Anniversary Award recognizes the career contribution of a scientist to fundamental understanding of the science of materials through expe
Read more
Czochraski award
Professor Jan Czochralski is one of the most famous Polish scientists.
Read more
November 17, 2016
IUMRS Global Leadership and Service Award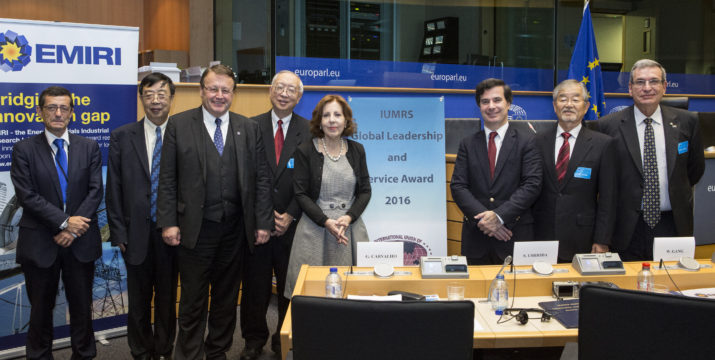 Read more