preview all symposia
2017 Fall Meeting
The 2017 E-MRS Fall Meeting and Exhibit will be held in Warsaw University of Technology, from September 18 to 20
(exhibition)
and September 18 to 21
(technical sessions).
The conference will consist of 23 parallel symposia with invited speakers, oral and poster presentations and a plenary session to provide an international forum for discussing recent advances in the field of materials science.
The conference will be augmented by an exhibition of products and services of interest to the conference participants.
This will be an exciting event which should not be missed! We look forward to welcoming you to Warsaw and your active contribution and participation in the conference.
The conference is co-funded by Polish Ministry of Science and Higher Education under grant agreement no. 871/P-DUN/2017.
---
September 18 - 21, 2017
Sun. Sept. 17 / 12:00 – 18:00
Mon. Sept. 18 / 8:00 - 18:00
Tues. Sept.19 / 8:00 - 18:00
Wed. Sept.20 / 8:00 - 18:00
Thu. Sept. 21 / 8:00 - 18:00
Warsaw University of Technology (Poland)
Central Campus of Warsaw University of Technology
Pl. Politechniki 1
00-661 Warsaw
Poland
---
Conference Chairpersons
Andrzej MYCIELSKI
Institute of Physics
Polish Academy of Sciences Al. Lotnikow 32/46 02-668 Warsaw POLAND
4822 8436601 x 3165
4822 8430926
mycie@ifpan.edu.pl
George MALLIARAS
Ecole Nationale Supérieure des Mines
Head of Department of Bioelectronics, 880 Avenue des Mimet, 13541 Gardanne, France
malliaras@emse.fr
Marek GODLEWSKI
Institute of Physics
Polish Academy of Sciences Al. Lotników 32/46 02-668 Warszawa Poland
godlew@ifpan.edu.pl
---
Documentation
Fall 17 - flyer
-
emrs_2017f_mail5.pdf
313.55 Kb
Fall 17 - Call for Papers
-
fall_2017_final_call_.pdf
2 MB
---
Partners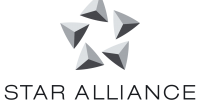 STAR ALLIANCE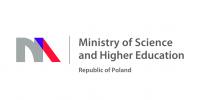 Polish Ministry of Science and Higher Education