HERACLES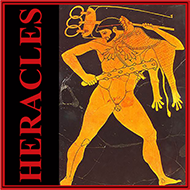 HERACLES' objectives is to create systems for resilience of CH against climate change effects, considering as a premise a holistic, multidisciplinary approach through the involvement of different expertise (end-users, industry, scientists, conservators, and policy makers).
This is pursued with the development of an ICT platform able to collect and integrate multisource information in order to provide complete situational awareness and support decision for measurements improving CH resilience.
The effectiveness is ensured by the design methodologies and guidelines for risk management. It is validated in two challenging test-beds. HERACLES system is developed by accounting for the economic sustainability and market acceptance and for the social and economic impact for public communities.
Contact:
Coordinator of the project G. Padeletti:
CNR- ISMN
Area della Ricerca di Roma 1
Via Salaria Km 29,5
00015 Monterotonto (RM)
ITALY
+390690672346