NEYCO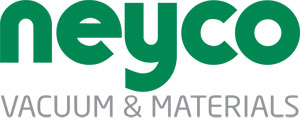 For over 60 years, Neyco acted as high vacuum, inorganic materials and thin films specialist.
Our company structure ensures that you receive qualified and efficient personal contact in order to understand, create, transform and deliver the products you need.
Neyco is the "Vacuum and Materials" bridge between industries and scientific research centers.
Our main skills :
Materials : inorganic powders and pellets, sputtering targets & backing plates, precious metals, fuel cells powders, filaments & boats, cones & liners, silicon wafers & substrates, wires, foils & rods, …
Thin films : Thin films on request (EB and sputtering), thickness measurement and quartz, magnetrons, electron guns, electron guns and ion guns spare parts, …
Vacuum components : pressure measurement, KF/ISO/CF vacuum fittings, glass & quartz components, viewports, feedthroughs, valves, vacuum oils & greases, pumps & maintenance kits, …
Electron Microscopy : accessories & consumables dedicated to SEM & TEM
Our company is certified ISO 9001 (version 2015) and ISO 14001, which is your guarantee of quality with minimized environmental impact.
Neyco
30 avenue de la Paix
92170 Vanves
France
Phone : +33 (0)1 41 90 50 50
contact@neyco.fr
www.neyco.fr