Some data
Expansion of E-MRS
Attendance for the annual Spring Meeting has fluctuated over the years, but has exhibited a general upward trend. The meetings have grown from a single symposium with about 150 participants in 1983 to a record attendance at the Spring Meeting in 2011 with more than 3,000 attendees representing 62 countries and 26 offered symposia.
Participants per clusters (E-MRS SPRING MEETING 2016)
The international dimension
The E-MRS Spring Meeting, Europe's largest materials conference, attracts active participants from more than 60 countries. Representing both quality and quantity, this audience comprises key decision-makers involved in the field of materials research.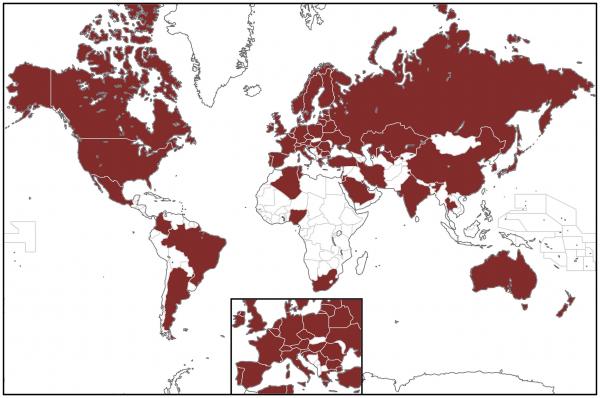 TOP 20 – E-MRS SPRING MEETING 2017 - Number of participants per country
The Fall meeting
From year to year, the Fall meeting becomes increasingly multi-national with a growing number of symposia and participants from all over the world.